Leaf Filter White Bear Lake MN
Get The Best Gutter Protection System in White Bear Lake, MN

Fast

& Easy to Install
Why Leaf Filter?
If you are sick of climbing a ladder to scoop leaves out of your gutters, there may be an answer for you. Gutter guards and covers are essentially designed to act as a filter over your gutters in an attempt to block debris from entering your gutter without inhibiting the gutter's ability to draw water away from the roof.
Although gutter guards and covers are often advertised as a cure-all solution to cleaning your gutters, many models may only block larger debris, while allowing smaller debris to enter the gutters despite the shield.
With Gutter Filter gutter guards, the water flows into the gutter because there are no openings for debris to enter the gutter. Gutter Filter has a very high throughput so it works well in heavy rain and on any roof pitch.
Leaf Filter White Bear Lake MN
Leaf Filter White Bear Lake MN - Gutter Filter gutter protection allows nothing but water into your gutters GUARANTEED!
Exceptional Gutter Protection Services
Gutter Guard
Why is Gutter Filter the Best Gutter Guard? GUTTER FILTER Gutter Filter Gutter Guards Installs on your existing gutters Fully enclosed.
Gutter Protection
What makes Gutter Filter the best gutter protection system? Gutter Filter has all the features needed for permanent gutter protection.
Gutter Screen
Gutter Screen-Mesh Protection for Your Minnesota Home Gutter Screen Filter protection screens offer a number of advantages.
Seamless Aluminum Gutters
Seamless aluminum Gutter Filter understands the critical importance of protecting your home from water damage.
Competitive Pricing & Free Estimates!
Gutter Filters design and gutter guard installers ensure that your roofs water flows freely into the gutter by shedding the debris and allowing only water into the gutter system.
Gutter & Gutter Protection Specialists
Gutter Filter is not an exterior or roofing contractor that happens to do gutters. Gutter Filter specializes in gutters and is Minnesota's most respected seamless gutter company.
GUTTER PROTECTION: OUR SPECIALISTS INSTALL THE RIGHT SYSTEM
No holes or openings Unlike solid hood gutter helmets and leaf guards, Gutter Filter utilizes a surgical grade stainless steel filter to allow only water into your gutter.
Gutter Filter Capacity
Gutter Filter has the highest capacity of any gutter screen or gutter guard system. An amazing 60 inches of rain per hour. It comes in both 5" and 6" to cover both gutter sizes.
Gutter Filter Longevity
No plastic or glue to break down in extreme cold & heat. The unique gutter screen design sheds debris so that the screen does not become clogged.
Gutter Filter | Gutter Guard Protection Systems
If you are used to cleaning your own gutters, it can eliminate the time you spend scooping leaves, seeds, animal feces and other goop from your gutters.
Frequently Asked Questions
We have answered a wide range of Questions for your Convenience
Q. Gutter Protection Installation
And unlike other Minnesota gutter protection companies, our gutter protection installers will do the gutter cleaning and make the necessary repairs and align the gutter system where necessary. No gutter leaf protection system or gutter guard system offers all the necessary features that Gutter Filter provides.
Gutters are a critical component of your home. Gutters channel water runoff from your home's large roof surface area out away from your home and away from the basement. It takes very little debris to block the downspout opening and the result is overflowing gutters. Cleaning your gutters occasionally means that your gutters are clogged until you clean them and will be clogged again shortly after you clean the gutters. Gutter cleaning is not only messy and time-consuming, it is dangerous.
Q. GUTTER PROTECTION: OUR SPECIALISTS INSTALL THE RIGHT SYSTEM
No openings or openings Unlike solid hood gutter safety helmets as well as leaf guards, Gutter Filter utilizes a medical quality stainless steel filter to allow only water right into your seamless gutter. This indicates it is impossible for particles to ever enter your seamless gutter system.

Stamina Made of light weight aluminum and also stainless steel. There is no plastic or glue. The stainless-steel rain gutter screen is hemmed into the steel framework for an irreversible add-on. Rain gutter Filter connects to the front of the seamless gutter so it reinforces the seamless gutter by changing your open gutter right into a 4 sided box.
Q. What is the best gutter guard for Minnesota winters?
Gutter Filter is the best choice for gutter protection in Minnesota for 2 reasons:
There is no solid metal screen or frame to become cold and freeze the snowmelt. Gutter Filter gutter guards utilize a fine mesh stainless steel screen to filter the debris from entering the gutter. The snowmelt runs through the screen and enters the clog-free gutter and exits through the downspouts. Because Gutter Filter maintains snow as well as particles from entering the rain gutter, the rain gutter is open as well as able to direct water out. An unscreened rain gutter will full of snow as well as debris therefore limiting or blocking water from moving. When the gutter is obstructed all ice & water will certainly flow down the home siding or to the foundation. Icicles are hefty and also will create seamless gutter damages. Rain gutter Filter has actually done well for many years in Minnesota winters.
Q. Why is Gutter Filter is Minnesota's Most Trusted Gutter Guard Company?
In Minneapolis and St Paul, homeowners have trusted Gutter Filter to keep their gutters flowing. Stopped up gutters cause damages to soffits, fascia, house siding, home windows, and also foundations. Rain gutter cleaning is not only time consuming and untidy, it is dangerous. If you have a damp or musty cellar, then you require working seamless gutters as well as seamless gutter security. Cleaning rain gutters is not only time eating it threatens. Call Gutter Filter at 952 473-5555 as well as we will certainly visit and analyze your homes drain system at no cost.
Q. How to choose the best gutter guard?
In Minnesota, Leaf Filter - traditional solid gutter guards have been inadequate because they become clogged, and they work very poorly on steep sloped roofs. Traditional solid gutter guards in Minnesota winters often cause ice dams and icicles because the melting water cannot enter the gutter.
With Gutter Filter gutter guards, the water streams right into the rain gutter since there are no openings for particles to go into the rain gutter. Seamless gutter Filter has a very high throughput so it functions well in heavy rainfall and on any type of roof pitch. As Well As Gutter Filter rain gutter guards In Minnesota winters permit the ice melt into the seamless gutter. Rain gutter Filters style and seamless gutter guard installers guarantee that your roof coverings water moves easily into the gutter by shedding the debris as well as enabling just water into the gutter system.
Q. Are Gutter Guards Safe for Minnesota Winters?
Leaf Filter White Bear Lake MN - What are the best gutter guards for Minnesota's climate? Unfortunately, traditional solid hood gutters have not performed well in Minnesota winters. The solid metal hood becomes cold and when snow melts off the roof and contacts the cold metal hood, the water refreezes. This melt-freeze cycle leads to to ice dams which have caused damage to roofs, soffits, siding, attics and interiors. The water is supposed to follow the hood curvature and drip into the gutter but when the water freezes, it blocks the opening. What happens is a solid chunk of ice and all the snowmelt forms huge icicles.
The result is all the snowmelt winds up at your foundation. This buildup over the wintertime can trigger basement moisture and flooding. It can likewise bring about harmful icy pathways and also surfaces as well. Likewise ice accumulation on seamless gutters is extremely heavy so it leads to seamless gutter imbalance and also damage or it can result in gutter failure.
Get in Touch with us •

(952) 473-5555

• Gutter Filter Minnesota
Still have Questions? Contact Us using the Form below
Albert Lea, Albertville, Andover, Annandale, Anoka, Apple Valley, Arden Hills, Becker, Big Lake, Bloomington, Brooklyn Center, Brooklyn Park, Buffalo, Burnsville, Cambridge, Cannon Falls, Center City, Centerville, Champlin, Chanhassen, Chaska, Chisago City, Circle Pines, Columbia Heights, Coon Rapids, Corcoran, Cottage Grove, Crystal, Dakota, Dayton, Deephaven, Delano, Eagan, Eden Prairie, Edina, Elk River, Excelsior, Falcon Heights, Faribault, Farmington, Fergus Falls, Forest Lake, Fridley, Golden Valley, Independence, International Falls, Inver Grove Heights, Isanti, Lakeville, Lindstrom, Lino Lakes, Litchfield, Little Canada, Long Lake, Long Prairie, Loretto, Maple Grove, Maple Plain, Maplewood, Marine on St. Croix, Marshall, Medicine Lake, Medina, Mendota, Mendota Heights,
Minneapolis
, Minnetonka, Minnetonka Beach, Minnetrista, Monticello, Mora, Mound, Mounds View, New Brighton, New Hope, Newport, New Prague, Nicollet, North Oaks, North St. Paul, Norwood Young America, Oakdale, Oak Grove, Oak Park Heights, Orono, Osseo, Otsego, Pine City, Plymouth, Princeton, Prior Lake, Richfield, Robbinsdale, Rockford, Rogers, Sacred Heart, St. Bonifacius, St. Louis Park, St. Michael, St. Paul, St. Paul Park, Sauk Rapids, Savage, Scandia, Shafer, Shakopee, Sherburn, Shoreview, Shorewood, Spring Lake Park, Spring Park, Stacy, Stillwater, South Saint Paul, Taylors Falls, Tonka Bay, Vadnais Heights, Victoria, Waite Park, Waseca, Watertown, Watkins, Watson,
Wayzata
, West Concord, West St. Paul, White Bear Lake, Willmar, Woodbury, Wood Lake, Woodland, Woodstock, Wright, Wyoming, Zimmerman.
White Bear Lake is a city in Ramsey County in the state of Minnesota. A small portion of the city also extends into Washington County. The population was 23,769 at the 2010 census. The city is located on White Bear Lake, one of the largest lakes in the Minneapolis–Saint Paul metropolitan area. White Bear Lake, MN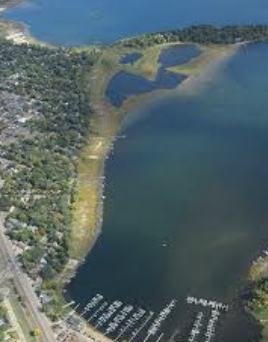 Leaf Filter | Services We Offer:
No Leaf Gutter White Bear Lake MN • Gutter Screen Installation Cost White Bear Lake MN • Rhino Gutter Guards White Bear Lake MN • Aluminum Gutters Gauge White Bear Lake MN • What Is The Best Gutter System White Bear Lake MN • Seamless Gutters Rochester Mn White Bear Lake MN • Maple Leaf Gutter Cleaning White Bear Lake MN • Microscreen Gutter Guards White Bear Lake MN • Gutter Cleaning St Paul White Bear Lake MN • Premier Gutter Cover White Bear Lake MN • Leafguard Gutters Mn White Bear Lake MN • Gutter Guard Cleaning White Bear Lake MN • Gutter Guards Direct White Bear Lake MN • Gutter Helmet Mn White Bear Lake MN • Rhino Gutter Guard White Bear Lake MN • Rhino Guard Gutter White Bear Lake MN • Best Gutter Leaf Guard White Bear Lake MN • Gutter Screen White Bear Lake MN • Gutter Filter White Bear Lake MN • Leaf Filter Guards White Bear Lake MN • Gutter Guard Installation Near Me White Bear Lake MN
Our Headquarters

2953 Fairchild Ave, Wayzata, MN 55391
Speak to Us

(952) 473-5555