Professional & affordable gutter cleaning services in the Twin Cities Minneapolis MN area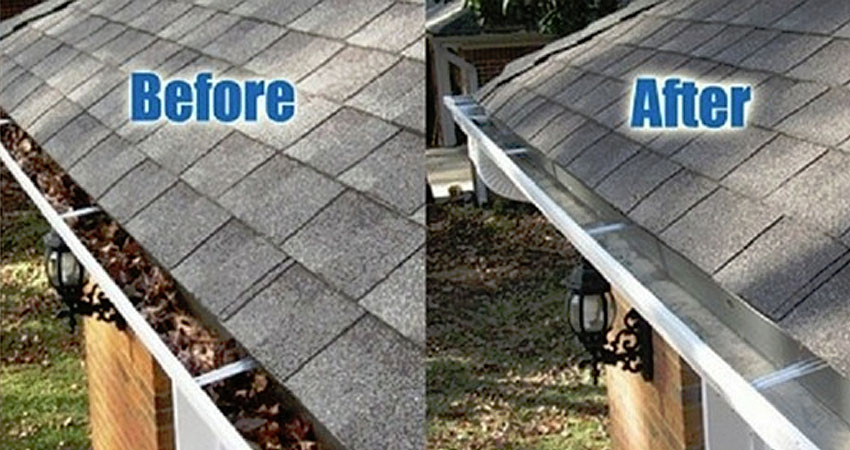 PROTECT YOUR HOME by having an MN professional clean your gutters!
Gutter Cleaning – Clogged gutters cause overflowing leading to damage to walls, soffit & fascia, windows, and basements. Your gutters and downspouts are there to take the massive amounts of rain & snowmelt away from your house and foundation. If your gutters are clogged and overflowing, all that water is being directed down your soffit, walls and windows and then into your foundation and into your basement blocks. Gutter overflow is the main cause of basement moisture, mold, and flooding. Mold is a serious health threat and it must be disclosed when selling your home. Call GutterFilter.com and we will inspect your gutter system at no charge and quote a gutter cleaning or a gutter protection system.
Call now for your free gutter cleaning estimate in the Minneapolis MN area: (952) 473-5555.

PROTECT YOURSELF:
Stay off that ladder! Cleaning clogged gutters isn't just messy & time consuming, its dangerous. Thousands of homeowners are injured or even killed while cleaning gutters every year.* (* U.S. Consumer Products Safety Commission. About 165,000 Americans require medical treatment for ladder-related injuries each year.) So don't become a statistic, let us clean your gutters with our trained & insured personnel.
GUTTER CLEANING SERVICE:
Gutter Filter is the Minnesota gutter cleaning company that homeowners in Minnetonka to Minneapolis have used for years when they need their gutters cleaned. So before you have gutters that are clogged, call Gutter Filter for professional affordable gutter cleaning.