What makes Gutter Filter the best gutter protection system?
Gutter Filter has all the features needed for permanent gutter protection.
GUTTER PROTECTION: OUR SPECIALISTS INSTALL THE RIGHT SYSTEM
No holes or openings Unlike solid hood gutter helmets and leaf guards, Gutter Filter utilizes a surgical grade stainless steel filter to allow only water into your gutter. This means it is impossible for debris to ever enter your gutter system.
Strength Made of aluminum and stainless steel. There is no plastic or glue. The stainless steel gutter screen is hemmed into the metal frame for a permanent attachment. Gutter Filter attaches to the front of the gutter so it strengthens the gutter by transforming your open gutter into a four sided box.
Capacity Gutter Filter has the highest capacity of any gutter screen or gutter guard system. An amazing 60 inches of rain per hour. It comes in both 5" and 6" to cover both gutter sizes.
Longevity No plastic or glue to break down in extreme cold & heat. The unique gutter screen design sheds debris so that the screen does not become clogged. And there are zero openings so no debris ever enters the gutter. Gutter Filter attaches to the fascia and does not go under the shingles so it does not need to be removed when replacing your roof.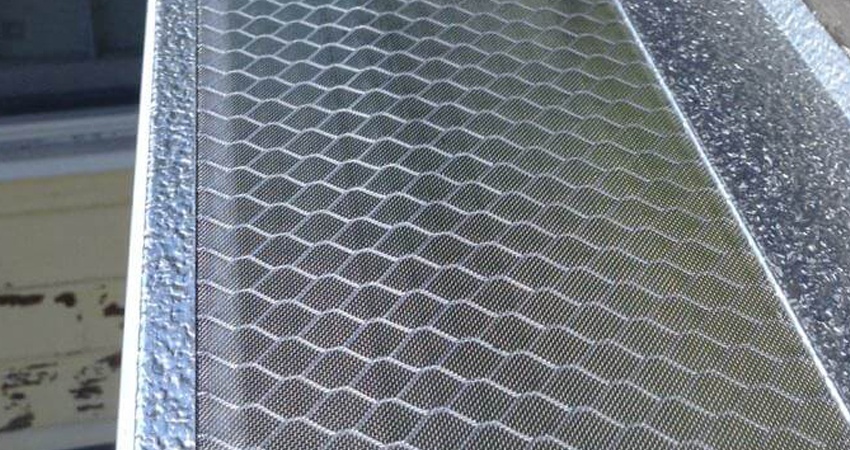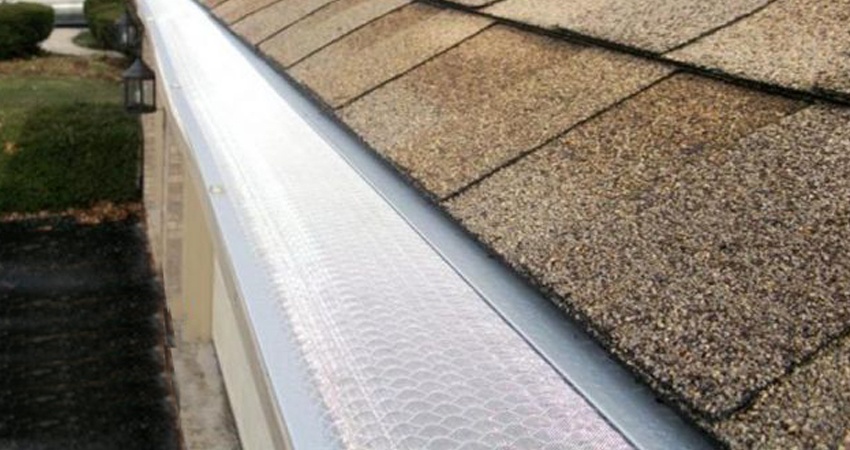 Gutter Protection Installation
And unlike other Minnesota gutter protection companies, our gutter protection installers will do the gutter cleaning and make the necessary repairs and align the gutter system where necessary.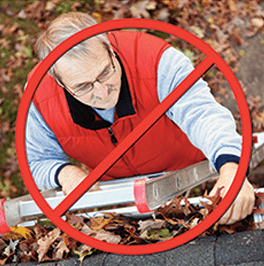 No gutter leaf protection system or gutter guard system offers all the necessary features that Gutter Filter provides.
Gutters are a critical component of your home. Gutters channel water runoff from your home's large roof surface area out away from your home and away from the basement. It takes very little debris to block the downspout opening and the result is overflowing gutters. Cleaning your gutters occasionally means that your gutters are clogged until you clean them and will be clogged again shortly after you clean the gutters. Gutter cleaning is not only messy and time-consuming, it is dangerous.
Gutters without functioning gutter protection results in water flowing down fascia & soffits, down and into your siding and ultimately to your foundation. If the ground around your foundation is water saturated, it can lead to flooding, water filled foundation blocks and mold in your basement. Clogged gutters are also huge breeding grounds for animals and stagnant water mosquitoes that sometimes carry dangerous diseases. Gutter Filter gutter protection system is like your water damage insurance policy for your home.
When choosing a gutter protection company be sure to choose an experienced trusted company. Gutter Filter is BBB "A" rated and is locally owned.