Gutter Guard Installation Minnesota - Mesh Protection for Your Home
Gutter Guard Installation Minnesota, There's no better feeling than knowing that your home is protected. 

Gutter Guard Installation Minnesota
There's no better feeling than knowing that your home is protected.
Our products are designed to provide a permanent solution to an annual problem – clogged gutters. By having one of our gutter guard covers installed on your home, you'll no longer have to worry about leaves, tree debris, roof grit, the combination of mother nature debris and water flowing in your gutters and causing potentially costly issues, such as water damage to your home's foundation, walls, and fascia as well as landscape erosion..
Gutter Guard Installation Minnesota: Save money & time
At Gutter Filter we save homeowners from the dangerous task of having to climb on a ladder to clean their gutters. We install a variety of gutter protection systems that keep leaves, pine needles, shingle grit and other debris out of your gutters.
Clogged gutters are not only a hassle to clean, but when your rain gutter clogs and fills with water, that water can lead to expensive problems like foundation damage, water leaks in your home, moisture issues and mold growth. Clogged gutters can also ruin siding, decks and patios.
Take the first step in protecting your home today with a free quote.
Gutter Guard Minnesota systems benefits are:
Installs on your existing gutters
Fully enclosed system- no openings!
Prevents even small debris, including pine needles, seed pods, and shingle grit
Prevent leaves and debris from clogging your gutters
Strengthen your existing gutters by transforming them into an enclosed box.
Does not go under or disturb your shingles
Gutter Screen Benefits

Gutter Guard Minneapolis MN: Unlike solid gutter helmets, leaf guards, or hoods, Gutter Filter has zero openings. And it works on any roof slope because it does not rely on surface tension. It does not cause ice dams or icicles like other gutter guards.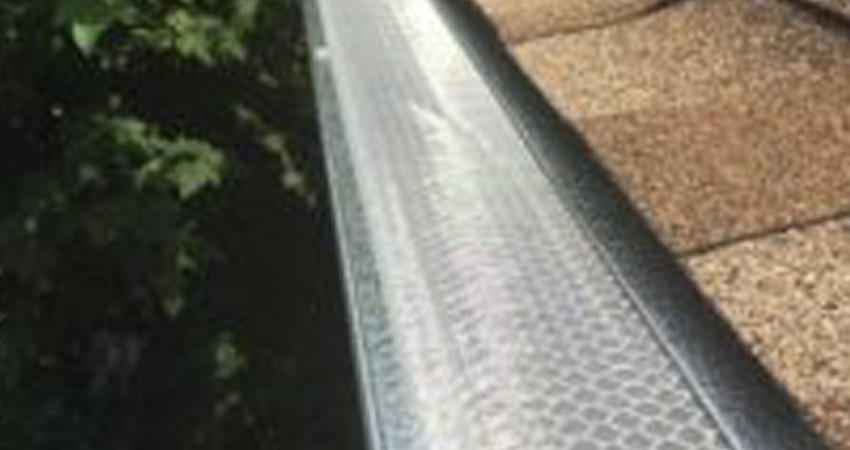 Gutter Screen Installation in Minnesota, MN
Clogged gutters can cause significant water damage to your home—so it's critical to make sure they are flowing at all times. A gutter screen system is an ideal solution. Gutter Filter is your Minnesota gutter screen company.
The Gutter Filter gutter screen is made of fine mesh surgical grade stainless steel. It will not rust or corrode and it will not allow organic matter to adhere to it. The Gutter Filter gutter screen is the ideal size mesh opening, it will not allow even shingle grit but it is large enough to allow an amazing 60 inches per hour of rainfall. The gutter screen design readily sheds debris; this critical design feature helps sustain performance and keep gutters free flowing to prevent clogs.
Yes our gutter guard is the best!
Gutter Guard Cleaning Minnesota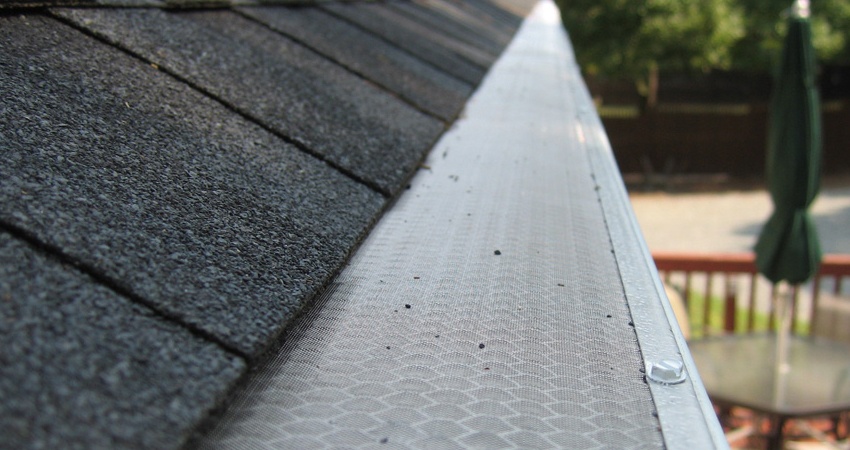 Installing gutter screens can help protect your home from:
Foundation problems
Basement leaks and flooding
Rotting windows
Rotting fascia boards and soffits
Damaged insulation and drywall
Mold and mildew
Flower bed erosion and other landscaping problems
Gutter Protection: Our Specialists Install The Right System
No holes or openings Unlike solid hood gutter helmets and leaf guards, Gutter Filter utilizes a surgical grade stainless steel filter to allow only water into your gutter. This means it is impossible for debris to ever enter your gutter system.
Strength Made of aluminum and stainless steel. There is no plastic or glue. The stainless steel gutter screen is hemmed into the metal frame for a permanent attachment. Gutter Filter attaches to the front of the gutter so it strengthens the gutter by transforming your open gutter into a four sided box.
Capacity Gutter Filter has the highest capacity of any gutter screen or gutter guard system. An amazing 60 inches of rain per hour. It comes in both 5" and 6" to cover both gutter sizes.
Longevity No plastic or glue to break down in extreme cold & heat. The unique gutter screen design sheds debris so that the screen does not become clogged. And there are zero openings so no debris ever enters the gutter. Gutter Filter attaches to the fascia and does not go under the shingles so it does not need to be removed when replacing your roof.
Why Is Gutter Filter Is The Best Gutter Guard?
Installs on your existing gutters
Fully enclosed. No openings to allow debris
Surgical grade stainless steel mesh
Allows high capacity water flow
Works on all roof slopes
Helps keep gutters ice free
Does not disturb shingles
20 Year Money Back Guarantee
Gutter Screen Installers in Minneapolis, Minnesota
Gutter Filter is your solution to clogged gutters. End gutter cleaning forever!
If you live in Minneapolis or St Paul Minnesota and are interested in installing mesh gutter screens, Gutter Filter has you covered. We can install Gutter Filter gutter screens to help prevent clogs and other problems. Call us on (952) 473-5555 today to learn more about our services!
Gutter Guard Installation Minnesota: Cleaning Services

Clogged gutters cause overflowing leading to damage to walls, soffit & fascia, windows, and basements. Your gutters and downspouts are there to take the massive amounts of rain & snowmelt away from your house and foundation. If your gutters are clogged and overflowing, all that water is being directed down your soffit, walls and windows and then into your foundation and into your basement blocks. Gutter overflow is the main cause of basement moisture, mold, and flooding. Mold is a serious health threat and it must be disclosed when selling your home. Call GutterFilter.com and we will inspect your gutter system at no charge and quote a gutter cleaning or a gutter protection system.
Call now for your free gutter cleaning estimate in the Minneapolis MN area: (952) 473-5555.
Proudly Serving
Maple Grove, Wayzata, Brooklyn Park, Plymouth, Crystal, New Hope, Fridley, St Louis Park, Golden Valley, Minnetonka, Richfield, Minneapolis,Shakopee, St Paul, Eden Prairie, Chanhassen, Anoka,Eagan, Roseville, Savage